3 Bedroom/3 Bath Penthouse Condo at the Peninsula in Aventura with Rooftop Terrace – $1,149,000 – Short-Sale
September 16, 2007
by Lucas Lechuga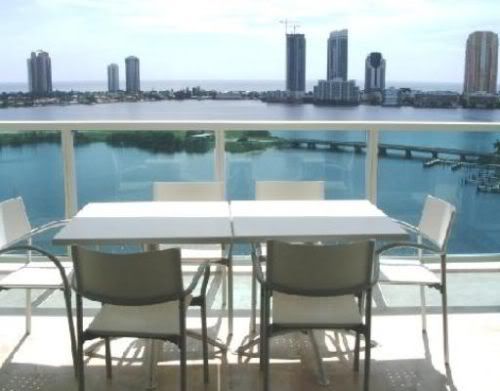 I came across a short-sale listing today at the Peninsula I condominiums in Aventura. It is a 3 bedroom/3 bath Penthouse condo with 3,400 square feet of interior space and a large 600 square foot private rooftop terrace. The views look simply amazing! It is listed at $1,149,000, or $338 per square foot.  The current owners paid $1,330,000 for this Penthouse condo in February of 2006.
I haven't visited this unit in person but the unit looks to be in very good shape judging by the pictures included with the MLS listing. It also appears to be vacant. The unit has its own private elevator and comes with marble floors.
Peninsula was built in 2003 and is considered by many to be one of the best buildings in Aventura.