Opera Tower – 1 Bedroom/1 Bath Condo on the 38th Floor – $340,000
August 18, 2007
by Lucas Lechuga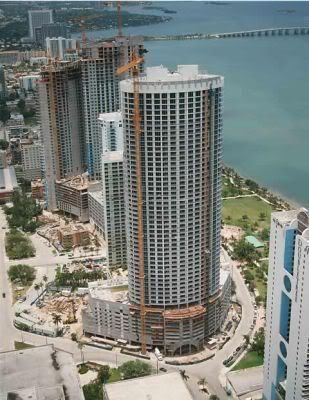 A few days ago someone contacted me who has a one bedroom/one bath condo at Opera Tower under contract. He doesn't want to close on the unit and wants me to find out if there's anyone who might have an interest. The condo is on the 38th floor and has 791 square feet of interior space and a 137 square foot terrace. It is located on the southeast corner of Opera Tower, which in my opinion is the best floor plan for a one bedroom in the building. The condo will offer fantastic water and city views.
He went into contract on this condo in June of 2004. He has not yet been notified of a closing date but it will most likely occur towards the end of September to beginning of October.
Opera Tower will have the following amenities:
Oversized swimming pool
Whirlpool spa
Business center
State-of-the-art fitness center
Signature restaurant and bar
Concierge service
Recreation area with poolside bar and cafe
Gourmet market
Dry cleaner
Beauty salon
and much more!
Contact me if you or someone you know has an interest in this condo at Opera Tower.