Capital at Brickell – What Will Become of it?
Capital at Brickell was one of the most highly anticipated condo high-rises during the recent condo boom.  However, the real estate bubble had already began to deflate by the time condo sales were launched at Capital at Brickell and the building never made it out of the ground.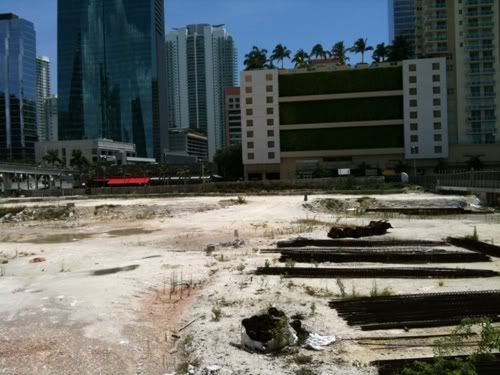 A few weeks ago I drove by the deserted construction site for Capital at Brickell and couldn't help but wonder what would be the fate of this large parcel of land.  This past August, the current owners of the parcel, Cabi Developments, filed for chapter 11 bankruptcy protection.