13 Star Island Drive Sells for $25.5M – Record Breaking Sale
May 20, 2011
by Lucas Lechuga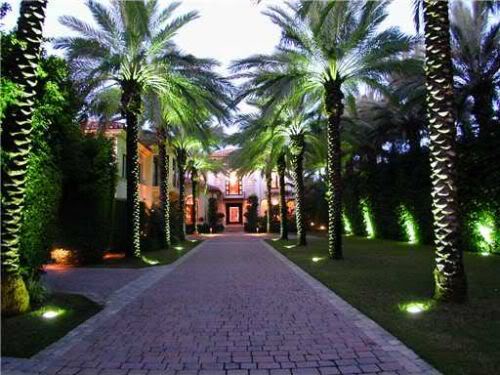 13 Star Island Drive in Miami Beach recently sold for $25.5M, making it the highest priced sale in Miami-Dade County history.  The sale closed late last month but wasn't updated in the MLS until yesterday afternoon.  The 8 bedroom/8 full bath/2 half bath waterfront home resides on a 40,000 square foot lot and has 15,008 square feet of living space, a bayfront infinity edge pool and a fitness center.  The estate sold in 50 days at a 20.3% discount from its initial asking price of $32M.  The property was previously purchased in 2000 for $3.7M.
To put this sale into perspective, let's compare it to another recent sale on Star Island.  As you may recall, 27 Star Island sold earlier this month for $10.75M.  That property also sat on a 40,000 square foot lot and had 15,000 square feet of living space.  My initial reaction is that there is A LOT that can be done with $14.75M.  An argument can be made that the west side of Star Island is preferable over the east side because you get a gorgeous view of the sunset and Downtown Miami skyline but you'd be hard pressed to find someone who would say that justifies the price. Nonetheless, 13 Star Island Drive is a beautiful property.  There's no denying that the luxury real estate market has performed remarkably well this year, especially given the state of the economy.  There have now been four home sales this year of $10M or more, two of which have been properties located on Star Island.
More pictures of the property will be posted later.