Premium Views from Plaza on Brickell
May 5, 2008
by Lucas Lechuga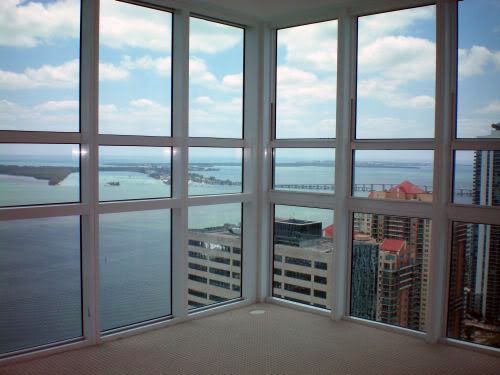 I had the opportunity last week to also show a few condo units at Plaza on Brickell offering their best views. The pictures that I took were shot from the 10 and 11 lines in the 851 Tower located at 950 Brickell Bay Drive from the 45th floor.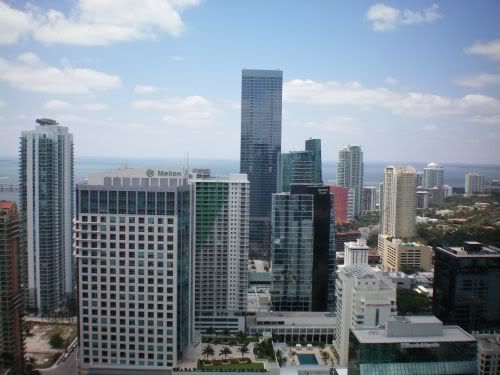 As you can see, the views at Plaza on Brickell differ from those that you'll find in many of the new condo buildings in the Arts District or Park West in that the city views are much pronounced. It goes nicely with the gorgeous view of Biscayne Bay. The best of both worlds!
It was pretty amazing to overlook Brickell Key and see Miami Beach and the Atlantic Ocean in the distance. I don't think I've ever captured Brickell Key quite like this. Unfortunately, I wasn't able to fit Asia into the picture.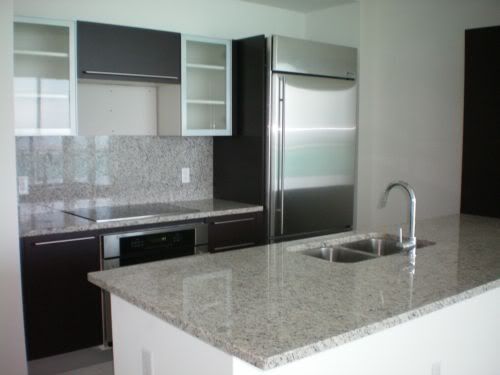 The condos that I showed are called "sky residences". They are premium units with 10-foot ceilings, upgraded appliances and a Jacuzzi tub in the master bathroom.